Chose the wrong profession? Take a career test to make the right switch
Tuesday 10 May 2022
In the Netherlands, a lot of career choices are made during high school. Career days, sessions with the dean, even try-outs: Every effort is made to help students make the "right" choice for their future study or training.
Despite this preparation, 25% of university freshmen drop out in their first year. In HBO, 37% of people decide in their first year that they have chosen the wrong studies. Most of them switch paths, but many of them simply do not return to college.
While a lot of attention is paid to dropouts and switchers, there is also another large group that is less noticeable. These are the students who realized that they did not make the best choice, but still put in a lot of hard work to push through, get that diploma, and find a job.
Is all well that ends well?
Not exactly. Those who didn't like their studies probably won't love the work they are trained for either.
Meeting expectations
This happened to Jasper Minnen. In an interview with Intermediair, he explained how his school tried to steer him in a certain direction. He could study well, so it was only "logical" that he would keep on studying. One thing led to another, and he ended up in a position as a business analyst for a hotel chain. The colleagues made it fun, but the desk work didn't appeal to him at all.
Better to change halfway through …
Minnen realized that the work for which he had been trained was not his 'thing' at all. In fact, this should have been spotted much earlier, because it was already clear at a young age where his passion lay. He often peeked in on the interior design company on his street, and when he was eight years old, he was given a pile of lumber to build beautiful things. That he would have to do something with his hands was clear.
Pressured by expectations, he went to college. But, he says, "the will to work as a craftsman remained."
He decided to take courses in his spare time and learn the craft of furniture making independently. Meanwhile, the former business analyst has his own company as a furniture maker.
After his career switch, Minnen earns about 40% less, but it is mainly the perks (vacation pay and bonus) that he misses. He also enjoys being an entrepreneur. However, most importantly, Minnen now truly enjoys his work. The big career change is working out well for him.
Approach with caution
Anyone who is dissatisfied in their work can make a drastic change and jump right into the deep end, but t here are great risks involved in doing so. That is why it is smarter to take cautious steps. For example, as Minnen did, taking courses in your spare time to learn a trade.
Get clarity on what you are looking for
What if you're not in the right place, but you have no idea what to do or where to go? In that case, a career test or career choice test can give you clarity. Many companies, especially larger ones, offer their employees the opportunity to take tests as part of their career planning. Would you rather not have the HR department know that you have doubts about whether you have the right job? Then you can take a career test yourself.
The Bridge Career HBO/WO and the MBO occupational choice test are available to everyone. Within half an hour after ordering, the online test is ready to be completed.
Both online career tests are scientifically sound and invaluable. They were developed by scientists and professionals and are the most comprehensive tests in the Netherlands. The MBO career test consists of 312 questions. Nevertheless, thanks to smart algorithms, you only need half an hour to complete it. Afterwards you will know which of the 232 MBO professions best match your interests, personality, and skills.
The online career test for HBO/WO also takes about 35 minutes. By answering the questions, your profile will be compared with more than 200 professions and courses at a higher vocational and academic level. Thanks to the report you'll discover know, based on the RIASEC codes of Holland and the career anchors of Schein, what the next logical step in your career is.

Artificial intelligence makes online tests better
Both tests use artificial intelligence (AI) to efficiently analyze your answers. The smart algorithms not only look at the answers to individual questions, but also look for connections between different questions. The algorithms also ensure that socially desirable answers are not possible. This prevents you, like Minnen, from meeting expectations step-by-step but going completely the wrong way.
Our thorough career tests are much more specific than the many career choice tests you can find online. Free tests are often very global and can serve as an initial orientation point, but the online career test for HBO/WO or the MBO career choice test go into much more depth.
The result is a comprehensive and well-organized report that offers insights that are useful to you.
Other interesting tips
What is a personality test and why do you need one?
Tuesday 14 September 2021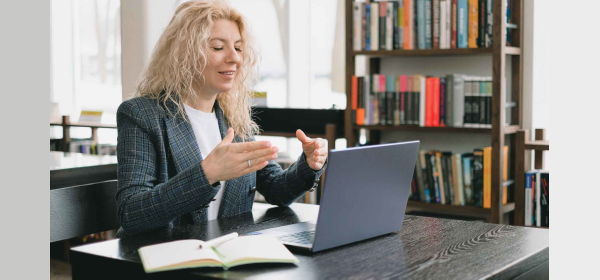 Job interview: what does the candidate really think? Algorithms provide clarity
Saturday 22 January 2022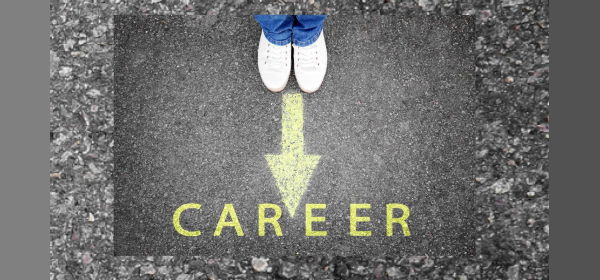 Career choice for adults
Wednesday 11 January 2023
This is what our satisfied customers say about us
"Work2work: 'The Bridge Career makes it easy to find a suitable role'."
Jaye Bonnier
Work2Work