The importance of a competency assessment for recruitment
Products
Competency test
Friday 10 November 2023
What is a competency assessment?
A competency assessment or personality test is the formal measurement of an employee's abilities against the requirements of the current or a new job. In other words, a competency test defines the behaviors and technical attributes a person must possess in order to perform effectively on the job.
Competencies are typically defined by HR professionals for each position. But recruiters are also increasingly seeing the value of competency tests, for targeting and recruiting suitable candidates for specific positions.
A personality test is therefore designed for job applicants and current employees. In addition to gaining insight into a person's competencies, you also get a picture of the match between the competency scores and the requirements for this position.
How does a big five personality test work?
The big five personality test measures both what a person does (the behavior) and the level at which he or she actually performs (the skill). The behavior and skill are then compared to expectations for a role or position. The results of a big five personality test give you an idea of where gaps or deficiencies exist.
With new employees, the competency results help someone excel and perform faster in the new position, just by sharing the results with him or her. When used during onboarding, it can help significantly reduce time-to-competency (TTC), which is very important, because an employee's sense of competence has a direct impact on engagement and satisfaction.
Why is a competency assessment important?
As a recruiter, you know how valuable training and education are, and how to use that to bring a candidate into your organization. Of course, some candidates need competency developments more than others. But it is still a means of attracting candidates.
Therefore, it is important for the HR department to properly map the training courses to competencies. As a recruiter, imagine that you need to hire highly skilled people to stay competitive. Perhaps your organization actually wants to hire and develop candidates with an advanced level of business acumen as a competency.
So, when your organization designs training to support the key skills employees need to do their jobs, you can be confident that it will contribute to your business goals. As a recruitment department, you need to serve your clients. In doing so, remember that clients want value for money and they want results. Mapping training to required competencies helps with this.
Where are competency assessments used?
Competency assessments are typically used in hiring, skill development, and promotion. It is also possible to use a personality test to establish internal certification standards for specific roles.
For example, an organization may decide to develop a set of role-specific certifications for new managers. To that end, the creation of a competency model can help identify what competency sets the new managers need. Once the new managers have been tested against specific competencies, those who have met the "grade" can be ticked off as "certified."
What happens when we ignore competencies?
We would all like to believe that people are hired and placed in positions that match their skills and experience. But research shows that this is not always the case. On paper, someone seems job-ready. But in the absence of a rigorous assessment, it is entirely possible that, as a recruiter, you have brought in a bad hire.
Fully competent and highly motivated people are, in most cases, the best candidates. However, this is not always easy to achieve, especially in this tight job market where everyone is fishing from the same pond. Finding the ideal candidate can take time and, therefore, a lot of money.
By determining which competencies are important, you can be much more specific about the target group. And ultimately this will cost you less time as a recruiter to approach the adequate candidate. You can also adapt, develop, and target your recruitment marketing accordingly, which enables you to approach the right candidates in a shorter period of time.
How often should you take an online competency assessment?
You can't fix what doesn't seem to be broken. And you can't train if you don't know where interventions are most effective. What this means is that, without data, you have no way to assess skills and therefore don't have the tools to close skill gaps. By delving into skills and testing candidates on them, you can make an even better assessment of job fit.
Many organizations only do a competency test when they first hire people. But if you want to create high performance standards as a company, it is advisable to regularly evaluate competencies. You achieve this by testing consistently. This can be done very easily with TestGroup's online competency test. Within 30 minutes, your candidate or employee can start with the online competency test. After completion, the Big Five report is immediately available.
What is the best competency assessment online?
TestGroup uses only the best competency test online. Our Bridge Personality test measures 34 competencies and is also available in multiple languages. The competency test of TestGroup can be ordered online easily, and is reliable and scientifically-substantiated. Very useful for talent management because of the selection of appropriate competencies.
Five different reports are available for the competency test:
Recruitment
Coaching
Sales
Teams
Customization: select your own competencies to be included in the report.
Would you like to receive more information about the professional competency test online? Then be sure to contact us. The online tests are available at TestGroup for companies and organizations. Order The Bridge Personality test from TestGroup today and get the Big Five report immediately after completing it.
Other interesting tips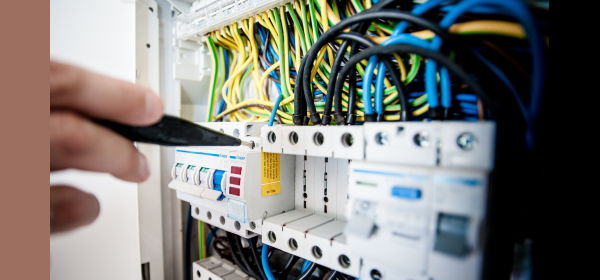 Online assessment for engineering jobs
Wednesday 12 May 2021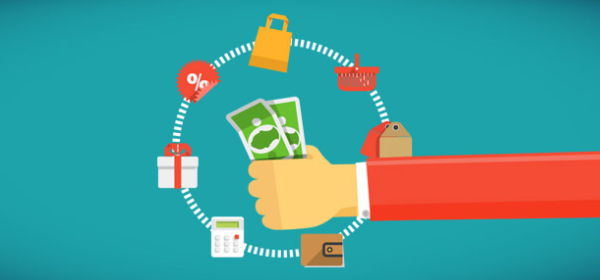 Recruit better sales employees with an online sales assessment
Saturday 26 September 2020
Select the real talent in the tight labor market
Friday 25 February 2022
This is what our satisfied customers say about us
"The Bridge Personality is a very nice tool to start the conversation with each other."
Jessica Kuijper, senior P&O policy staff member
ROC Horizon College